Precaution Procedures of Pipes Induction Heater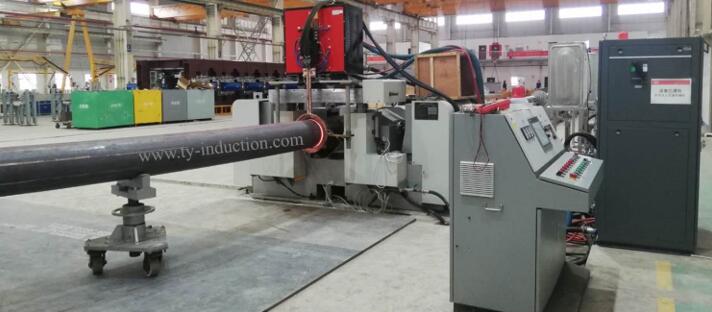 Before performing this Pipe Induction Heater, Check followings:
• Check if electrical connections, water path connections and water hose clamps loose due to transportation and tight them again.
• Check if circuit boards (PCBs) and all wiring terminations on board inside equipment for tightness and electrical connection due to transportation and tight them again.
• Check if fastener of Rectifier, IGBT, Isolator tight enough.
• Check if all fasteners inside Induction Power Supply tight enough
Precaution Procedures
• People with pacemaker or other metal objects, please keep away from this equipment.
• NEVER start the induction heating system until you have verified it is safe to do so
• DO NOT turn on Pipe Induction Heater until you have verified Electric Interconnection and Water Path Interconnection are connected well and make sure everything set well.
• Keep metal items away from HF output cable about 50cm to avoid Induction Heating.
• After water cooling system start to work for 10 minutes, the induction equipment can start to work.
• When you finish work and stop machine, DO NOT cut off cooling water supply immediately until you verify the outgoing water cooled to ambient temperature.
• Switch off water cooling system after Induction Machine stop working for more than 30minutes.
• Please cut off the power to Pipe Induction Heater when you adjusting the ratio of the transformer(if available).
• Cut off the power of Induction Bending Heater when the machine work unusually, and contact your in-house technician or our service engineer.
TY INDUCTION's experienced team of electrical engineers, mechanical engineers, automation engineers, metallurgists, application specialists and after-sales representatives is ready to work with you. Our engineers can help you develop custom induction heating equipment, OEM equipment or complete turnkey systems. Contact us now!