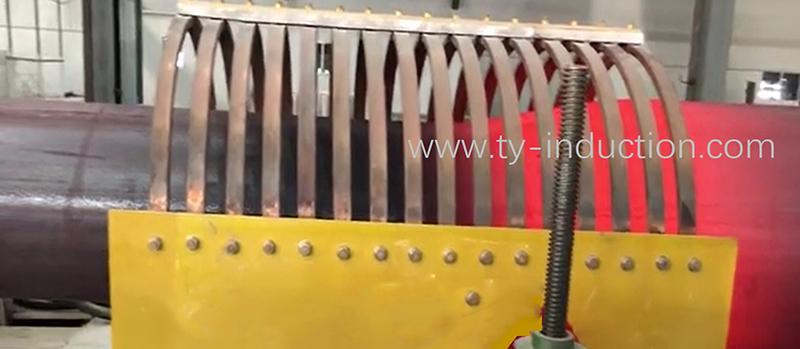 Due to the limited specifications of seamless steel pipes in steel mills, heat-expanded steel pipes were born according to the needs of end consumers. The specifications and models of hot-expanded steel pipes are relatively random, and are generally made according to the needs of customers.
The thermal-expanded steel pipe forming process adopts a special pipe expanding machine, a mandrel and a heating device (commonly known as induction heating system), so that the tube blank set on the mandrel is pushed forward by the pushing machine. It is a process of being heated, expanding and forming. The diameter of the tube blank used is smaller than the diameter of the tube to be obtained. The forming process of the blank is controlled by the mandrel, so that the compressed metal at the inner arc flows and compensates for other parts that are thinned by the expansion, so as to obtain a uniform wall thickness of hot-expanded steel pipes. The hot-expanded steel pipe forming process has the characteristics of good appearance, uniform wall thickness and continuous operation, and is suitable for mass production, so it has become the main forming method for carbon steel, alloy steel and stainless-steel pipe expansion.
Expansion with induction heating has the characteristics of low energy consumption, low construction investment, good product quality, wide application range of raw materials and product specifications, strong flexibility, strong adaptability to production batches, and low investment. It replaces the traditional drawing and expanding technology in the pipe industry. Induction pipe expansion process is a common method for producing large diameter seamless steel pipes.
TY Induction provides induction pipe expansion machine for specifications of hot-expanded steel pipe: diameter φ60~φ1420mm, wall thickness 3~120mm, length 3~24m. It can be expanded into steel pipes of various materials such as P91-92/T91-92, Q235, Q345, 45#, A106B-C, 12CrMoV, etc.
Hot-expanded steel pipes and their large-diameter seamless steel pipes are generally suitable for pipe piles, bridge pile foundations, building pile foundations, drainage pipes, etc. The thermal-expanded steel pipes have high working efficiency and excellent sealing performance.